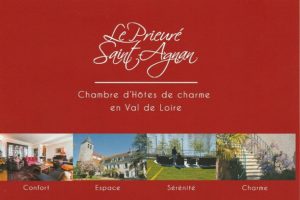 Do you enjoy your stay at the Prieuré?
Share your pleasure by offering a gift voucher for Christmas, birthday, corporate gift...
Offer a stay at the Prieuré, without intermediaries and without commissions!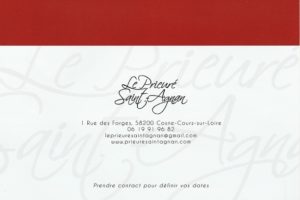 Give your loved ones a gift voucher for a stay in le Prieure Saint Agnan's bed and breakfast in Cosne-sur-Loire. You will have the certainty of giving them an occasion to relax an unwind, in the B & B's incredible location in the town's centre, and also offering a majestic view of the Loire.
This gift voucher will delight anyone : from wine lovers who will be able to discover the Loire center's wines, to history lovers who will enjoy the richness of the local heritage, to sportperson who will indulge in activities as varied as cycling, canoeing or golfing as well as people looking for a haven of relaxation and well-being.
Ask for your gift voucher now!